What is Unified Communications?
The Office of Information Systems has been tasked with improving telephone communications on campus by building out a sustainable telephony infrastructure that will support the campus for years to come. The university has chosen the Cisco Unified Communications (UC) platform as it's standard for communications moving forward.
Unified Communications is the combination of voice, video, instant messaging, presence, and data services into a cohesive system dedicated to meeting the communication needs of the university.
Features of Unified Communications
At the most basic level, Unified Communications works much like a traditional phone system. Each phone still supports local and long distance calling, call forwarding, call hold, call transfer, voicemail,  and caller ID.
UC also provides new features like:
Do Not Disturb (DND) completely silences your phone and routes all calls directly to voicemail.
Call Park essentially places a call on hold and assigns it to an extension, then any other phone can dial that extension and resume the call. This is a convenient way to transfer a call between two phones.
Video Calling: The standard phone on the UC platform is equipped with a camera to allow for video calling between two phones on the system.
Meet Me Conference Calling allows UC users to create ad hoc conference bridges, providing an extension for others to call into for quick, impromptu conference calls.
Single Number Reach (SNR) allows UC users to specify up to 5 external phone numbers to ring anytime your primary extension is dialed. This is convenient for mobile users who might wish to answer calls on their cell phone while away from their desk or for someone who needs to work from home and wants to be able to answer their work calls on their home phone. Each number specified can be set up to ring based on a schedule.
Call Pickup allows UC users in an office area to pick up each other's calls if desired. This feature must be requested and all extensions that should be included in the pickup group must be specified.
Hunt Groups can be configured to allow multiple people to answer the main number for an office. Hunt groups are configured to ring any available phone that is logged into the group and each phone can be easily logged in and out of the group.
Automated Attendants and Call Queuing provides a pre-recorded announcements and call menus to help route calls within a department as well as an "on hold" queue for callers to wait if nobody is immediately available to answer their call. Automated attendants and call queues are considered an advanced service and require additional configuration, additional end user training, and/or possible setup cost.
Call Screening allows UC users to filter out unwanted calls based on a pre-defined contact list. Call screening is considered an advanced service and require additional configuration, additional end user training, and/or possible setup cost.
Advanced Routing can automatically route incoming calls based on a UC user's contact list or a schedule. Advanced routing is considered an advanced service and require additional configuration, additional end user training, and/or possible setup cost.
Voice Dialing provides an easy method to reach anyone on the system. Simply tell the system who you wish to call and it automatically connects you. No need to remember extensions or look them up in a printed directory.
Voicemail is provided for each phone and automatically integrates into Outlook or Outlook Web App. Each voice mailbox can be set up with custom greetings and the greetings can be changed based on a schedule.
Instant Messaging and Presence are also part of Unified Communications and is accessed through Jabber. Jabber is a client for Windows, Mac OSX, iOS, and Android that provides online presence (Available, Busy, In A Meeting, On A Call, Away, etc.), instant messaging, file transfer, and desktop sharing. Jabber also acts as an extension of your phone, allowing you to place and receive calls from anywhere just as you were using your desk phone.
UC also provides access to digital FAX services. Digital FAX allows UC users to send and receive FAXs through email or a web portal.
How will Unified Communications be deployed? 
The university has determined that UC will replace traditional telephone service in any new construction projects. Additional deployments have been completed according to need. Each deployment is considered on a case by case basis and is highly dependent on the network infrastructure in each building.
UC has been fully deployed in the following buildings:
Brown Building
Morton Hall
Health Sciences and Wellness Building (Ozark campus)
Administration Building
Rothwell
Browning
Doc Bryan
Young
UC has been deployed to some departments in the following buildings:
Corley Building
Pendergraft Library and Technology Center
Lakepoint
The Office of Information Systems has put together a tentative deployment schedule for other departments and buildings across campus. There are many factors that may impact the priority and timing of this deployment, so this schedule is subject to change. The schedule is available here.
How do I know if I am using Unified Communications?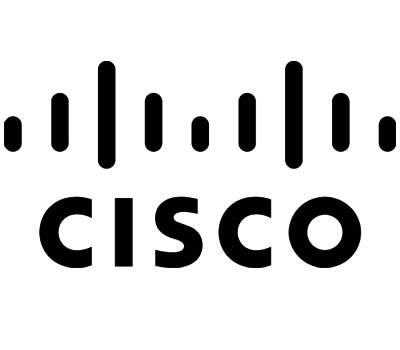 The easiest way to confirm that you are using UC is by looking at the phone on your desk. All UC phones will have the Cisco logo somewhere on the face of the phone. Also, your phone will look like one of the phones on the Supported Phones page. Additionally, UC users are assigned 4 digit extensions instead of a 7 digit phone number.
How do I request support for Unified Communications?
All support requests for UC phones, jabber, or any feature should be directed to the Campus Support Center at campussupport@atu.edu or submit a ticket online at support.atu.edu. Please include your full name, username, extension, and external phone number if you have one.
Updated 4/19/18