Cisco is continuing to add features and enhancements to its WebEx Meetings platform to enrich our virtual meeting experience. Starting today, WebEx Meetings update version 40.8 is available for upgrade.
Here are a few exciting features that are available in this upgrade:
Grid view (think Brady Bunch) is now the default video layout when no one is sharing content.
Custom virtual backgrounds can now be imported and used.
You can now test both speakers and microphones before joining a meeting.
Music Mode is now available to allow for a better audio experience when sharing musical content.
Push-to-talk enables meeting participants to temporarily unmute by holding the space bar when they would like to speak.
You can find more about these features on Cisco's Website.
The WebEx Meetings desktop application should prompt you to update to the latest version when the update is available. You can also download WebEx manually to get the latest update.
Coming next month:
Cisco has also announced new features for it's September release of WebEx Meetings 40.9. These features include:
A refreshed meeting experience including updated and clearly labeled meeting controls.
Virtual breakout sessions to allow hosts to move meeting participants into small groups during the meeting.
You can find out more about these updates in the following articles:
Explore the 40.9 In-Meeting Experience
Explore Training Capabilities in Webex Meetings
Join us on WebEx Teams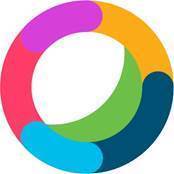 We have a growing community of ATU Faculty and Staff discussing WebEx in WebEx Teams. Join the discussion about all things WebEx on WebEx Teams.