Extremely well produced shows have a way of making you feel like you're part of the story when you watch it. I know I can't be the only person to get so involved in their favorite shows that I tend to talk to the TV, maybe quite loudly at times. Imagine with me for a moment that you're watching your favorite show and 'that one character,' you know the one, they tend to see something that needs done but instead of doing exactly what needs done, they tend to do the opposite, ending up making things more complicated than how it started. Then when it comes to light, generally, their response is "That's not my job." Those of us emotionally invested in the show see how all the story lines changed at that point, we get to see all sides of the story, while the characters only get to see their side.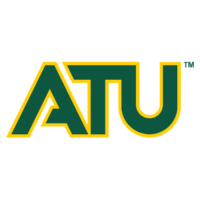 Now, switch gears with me. Information security is one of the top priorities here in the OIS Information Security office, I mean it does make up our name. We desire that all of our students, faculty, and staff succeed and surpass their goals as efficiently as possible. In this day and age, so much of our individual and combined success depends on electronic devices, shared information, and the ability to collaborate with one another. Making the security of our information very important to our ATU Vision that states: "Arkansas Tech University: where students succeed, innovation thrives, and communities flourish."
Information security is my job. Yet, it is not just mine, it is every Student's job, every Faculty member's job, and every Staff member's job. All of us have to change our passwords throughout the year, use secure remote access connections when we work from home, and be diligent to use discernment when engaging with emails, text messages, or phone calls. All of us can do something to help ensure the success of our university security. Use strong passwords when you change your password. Ensure you always use a VPN when you connect to the ATU network when you work remotely. If you question the legitimacy of an email or text message, at all, ask for a second opinion. Information Security is intertwined in our ATU story, from admissions to classes to graduation and beyond. It affects us all whether we acknowledge it or not. Don't be that show character that says "That's not my job."
If you don't have someone around to give you a second opinion on something you find suspicious, we will be glad to help. This is a team effort – please reach out to us at security@atu.edu if you have any questions or concerns. It's what we're here for!