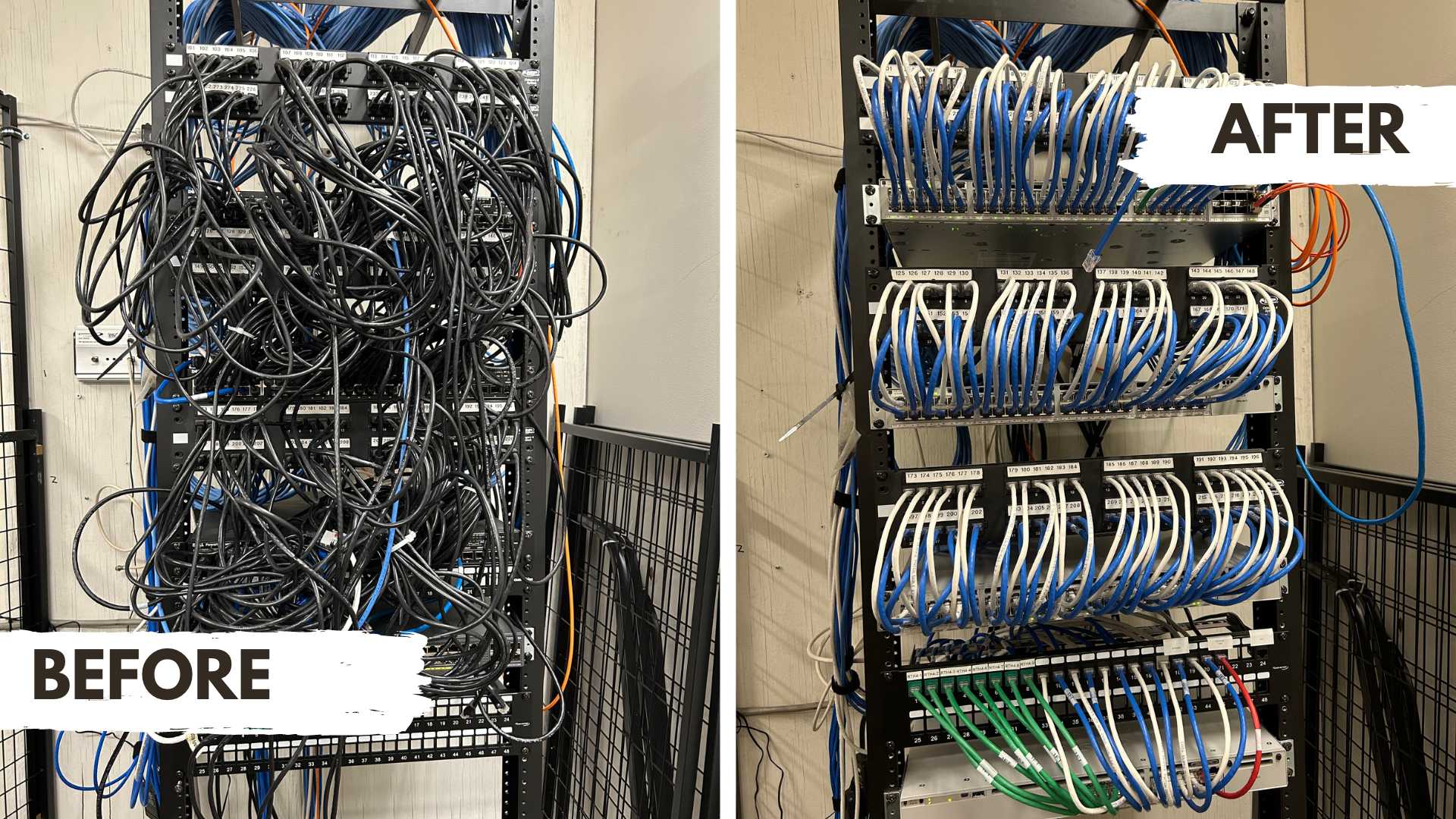 While our students enjoyed a much-needed spring break this week, our Network Services team was hard at work upgrading networking equipment in two academic buildings on the Russellville campus.
The networking equipment in Rothwell was long overdue for upgrades. The existing network switches were installed when the building opened and have only seen modest updates since then. All new state-of-the-art switches and wireless access points will provide faster connectivity and better wifi coverage throughout the building while increasing network security and management efficiencies.
While Crabaugh has seen several iterations of network upgrades through remodel projects, this building will also benefit from new networking equipment. All the switches in the building have been replaced, and wireless access points will be installed and connected in the coming weeks.
Network Services will continue updating equipment in several more academic buildings throughout this semester and the summer. Keep an eye out for more announcements as this work continues.